Latest Positions at AMSOL
OUR MISSION
To deliver value to our clients, managing their risk to international standards in a partnership approach.
We do this in a way that reflects our Company Values, and we prioritise care for people and the environment.
JOIN OUR TEAM
In the period since launch in 2016, AMSOL has successfully consolidated its market position in South Africa, securing key contracts, developed the brand and ensured readiness for service expansion in the region. Significant resources have been invested in business development in Southern and West Africa, where strategic partnerships have been established.
Together with employees and management who own more than 30% of the business, shareholders are committed to continuing to build a great African business that delivers value to its clients and stakeholders, and is a catalyst for sustainable economic transformation in its chosen markets.
AMSOL's strategy has its focus on the sustainable expansion of AMSOL's footprint in Africa; optimising the strong position of the business in the South African market and positioning for further expansion in the next strategy period 2025 -2030.
Underpinning this sustainable growth strategy is the premise that AMSOL will continue to create value for all stakeholders and conduct its business ethically and in compliance with relevant legislation, maintaining steady growth without compromising the company's reputation and 'DNA'.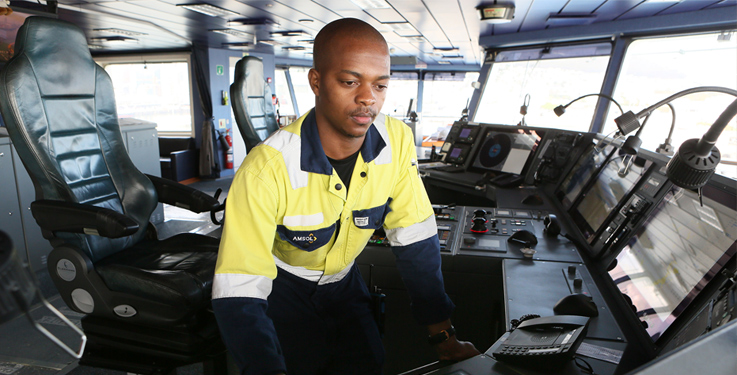 OUR VALUES
Our People: We encourage one another to do and be our best
We care for one another
We are self-disciplined
We collaborate
Our Culture: We take responsibility for our actions
We take ownership
We are consistent
We work safely
Our Service: We understand and meet the needs of our clients
We do more
We continually improve
We deliver